Norway has more than one hundred years of experience in fisheries management and marine research through the Directorate of Fisheries and the Institute of Marine Research, both established in 1900. In 1946 Norway became the first country in the world to establish a Ministry of Fisheries. Norwegian fisheries have evolved into a highly regulated industry with quotas and licensing requirements. The most important fish stocks migrate between Norwegian and foreign waters and, consequently, good governance requires close cooperation with neighboring countries. A primary basis for determining fishing quotas is the advice and recommendation from the International Council for the Exploration of the Sea (ICES).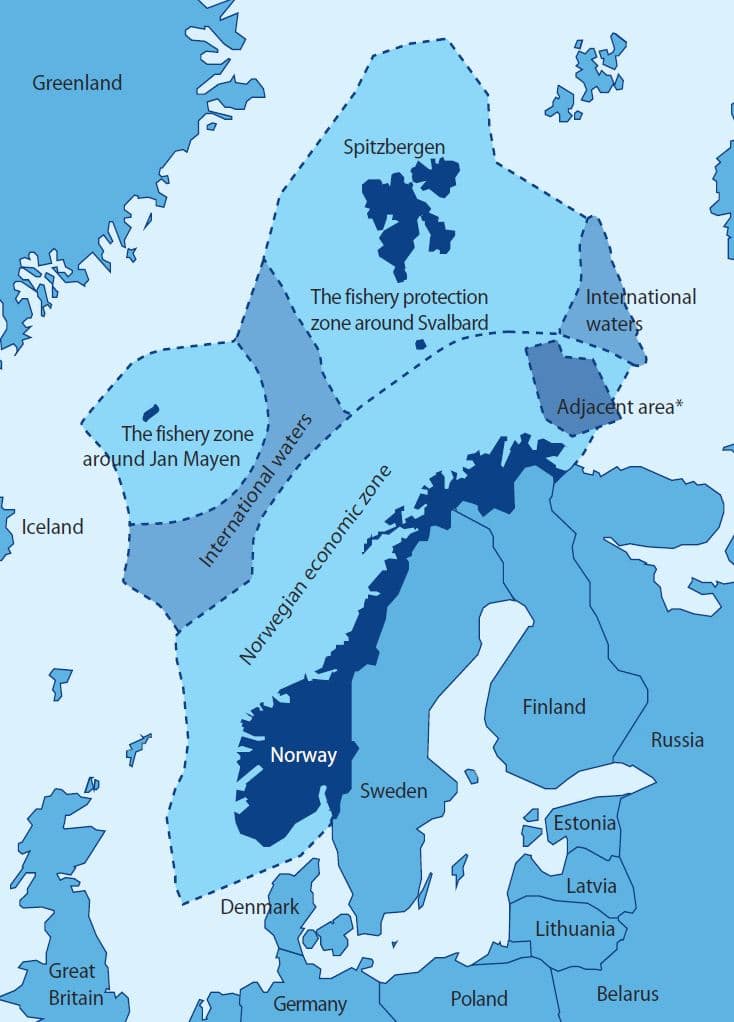 Source: www.regjeringen.no
Cod Almighty
In the early 2000's and prior years more than 50% of the fishable population of North-East Atlantic cod (Gadus Morhua) in the Barents Sea was caught each year under a loose quota system. This was not sustainable. The Joint Norwegian-Russian Fisheries Commission therefore decided on a long-term plan to manage the population of North-East Atlantic cod in the Barents Sea. Since 2008 more stringent quotas allow for only 25-30% of the fishable population to be caught each year. The results have been almost immediate. Catches for Atlantic cod migrating from the Barents Sea down to the Lofoten and Vesteralen regions of Norway have been large for several years but this year's fishing has been particularly good. By the end of the first quarter 18% more cod was caught in Vesteralen and an astonishing 26% more in Lofoten than in 2013.
The spawning stock of the North-Atlantic cod in the Barents Sea is now the largest since WWII.
Source: www.barentswatch.no (2013 and 2014 are estimates)
Farmed Cod
"It was thought that cod farming in Norway would become as big as salmon farming, but 20 years later the industry is in crisis. After a streak of bad years, cod farmers in Norway are going out of business. If more money is not granted for research in cod farming, this will be the end of cod farming, said Mette Sørensen, professor at the University of Nordland to nrk.no."
Source: www.noraregiontrends.org
Born To Be Wild
Rosita is committed to using strictly wild caught Atlantic cod fished from the clean, deep fjords of Northern Norway just as their Viking ancestors did. To avoid the unsavory business of brokered fish livers Rosita owns private fishing boats and only selects the healthiest wild caught Atlantic cod livers for the production of Extra Virgin Cod Liver Oil. When an order for EVCLO is placed Rosita goes fishing. They harvest the livers fresh, extract the oil while it is fresh and bottle it fresh within a very short period of time. They control every aspect of production. What you receive is a bottle of fresh, raw, wild caught Atlantic cod liver oil with all of the nutrients intact just as nature intended.
Where To Buy EVCLO